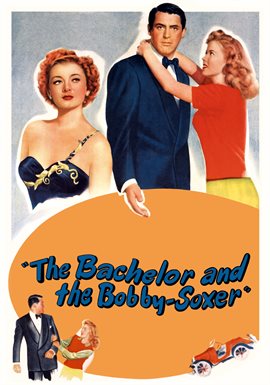 The Bachelor And The Bobby Soxer
A teenage girls crush on a dashing playboy spells trouble, particularly when he falls for her older sister. Romantic comedy stars Cary Grant, Myrna Loy, and child star Shirley Temple.
---
---
"Unexpectedly delightful. Several memorable moments."
HALLIWELL'S FILM AND VIDEO GUIDE
---
This title is available for 72 hours after you borrow it. This title is available for streaming and downloading (mobile devices only).