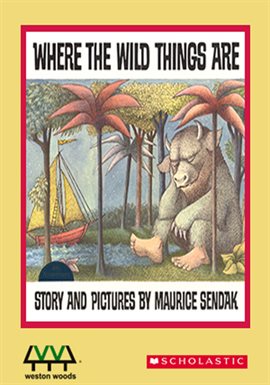 Where The Wild Things Are
Similar Titles |
Children's,
Picture Books On Video,
family,
forgiveness,
friendship,
storytelling,
imagination,
fantasy,
creature,
book to film,
runaway,
literary classics,
bedtime,
dream sequence
Max is the hero of this beloved children's classic in which he makes mischief, sails away, tames the wild things and returns home for supper. Video features music and narration by Peter Schickele.
This title is available for 72 hours after you borrow it. This title is available for streaming and downloading (mobile devices only).
"...a zesty interpretation of this timeless tale. "
Booklist
"Children and adults alike will relish this viewing experience."
School Library Journal
People who borrowed this title also borrowed