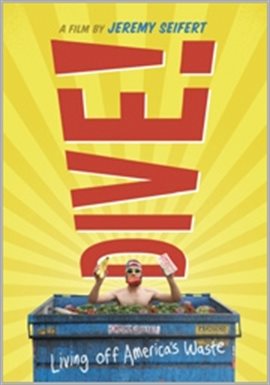 Dive! Living off America's Waste
Every year in America we throw away 96 billion pounds of food - 263 million pounds a day. Inspired by a curiosity about society's careless habit of sending good, edible food straight to landfills, the multi award-winning documentary DIVE! follows filmmaker Jeremy Seifert and friends as they dumpster dive in the back alleys and gated garbage receptacles of Los Angeles' supermarkets. In the process, they salvage thousands of dollars worth of good, edible food - resulting in an eye-opening documentary that is equal parts entertainment, guerilla journalism and call to action.
---
---
This title is available for 72 hours after you borrow it. This title is available for streaming and downloading (mobile devices only).